Reduce waste, and earn money doing it!
Send us your cups, lids, stir sticks, napkins, tea bags, pastry bags, drink containers, and food containers. We divert coffee shop waste from landfills, and create a new revenue stream for you, through a shared, point-of-purchase cup eco-fee. If you're in Canada or the USA, we serve your business.
On-demand recycling, funded by an eco fee
We collect waste from your coffee shop via carbon-neutral courier, in our reusable shipping bags, from any zip or postal code. We bring them to our North American facilities to process the materials. Our cup eco fee means that your business is never out of pocket for keeping the planet cleaner.
Start Recycling
3 Steps to Sustainability
Reduce Waste
Ditch the dumpster and get set up for clean, green success with our cup stackers and excess liquid receptacles. No more puddles of coffee at the bottom of your recycling! We pick up your recycling on demand.
Tell the World
Show your customers you're a green leader using our social media shareables, table talkers, door decal, and point-of-purchase signage. We list you as a green coffee shop on our green cafe locator.
Make New Money & New Customers
Get found by the eco-conscious crowd, while building revenue per cup to put towards other sustainability initiatives. A portion of the single-use cup eco fee comes to us to fund the transport and recycling of the waste. The rest is yours to spend to green your purchasing.
Green my
Coffee Shop
Learn how to recycle your waste in any locale
and get listed as a green coffee shop today!
The Details
Do you really recycle all cups?
Is it environmentally friendly to be shipping waste across North America?
What kind of material do you accept?
How do I generate revenue from this program?
How do you guarantee that no material will ever be landfilled in your program?
How can I show my customers the difference we're making?
How do I separate the materials and ship them to you?
What people are saying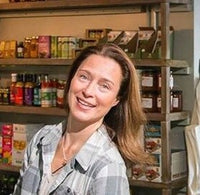 " We are so happy we installed the wall station to recycle our cups. With Perk Eco we really value the integrity of a BC recycling/composting solution that hand sorts so we can confidently tell our customers their cups won't be on a boat halfway around the world. Customer response has been so positive and the station is easy to use, easy to clean and helping us meet our covid safety standards with less cup handling for our team. LOVE IT!!! "
Jennifer McCarthy
Bluhouse Market & Cafe, North Vancouver, BC