We recycle all these materials, and more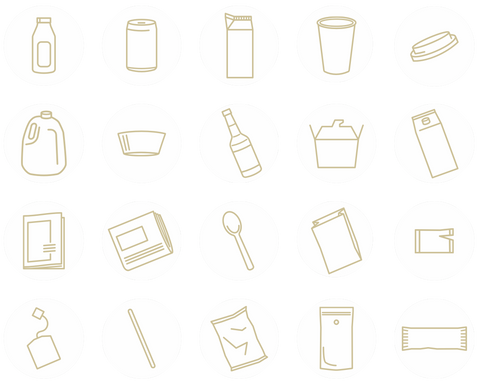 Containers
Beverage Bottles
Cans
Cartons
Cups of all types
Lids of all types
Milk jugs
Sleeves of all types
Syrup bottles (no pumps)
Takeaway containers (cleaned)
Tetra packs
Paper
Magazines
Newspaper
Office paper
Organics
Compostables
Pastry bags
Sugar packets
Tea bags
Wood stir sticks
Wrappers
Chip bags
Coffee bags
Granola bar wrappers
On-demand recycling, funded by an eco fee
We collect waste from your coffee shop via carbon-neutral courier, in our reusable shipping bags, from any zip or postal code. We bring them to our North American facilities to process the materials. Our cup eco fee means that your business is never out of pocket, and is earning 5¢ per cup.
Free with any subscription
Get listed on our Green Cafe Shop Locator
Receive social media marketing share-ables to let your customers know you recycle with Perk Eco.
Complimentary recycling starter kit
Contains point-of-sale signage, table talkers, and a door decal to advertise that you're a green coffee shop.
Free bin labels, so your customers and baristas know how to stack cups & lids, and sort materials.
Am I locked in to a subscription?
Why is this a subscription basis? Can't I just buy what I need?
Do you really recycle all cups?
Is it environmentally friendly to be shipping waste across North America?
What kind of material do you accept?
How do I generate revenue from this program?
How do you guarantee that no material will ever be landfilled in your program?
How can I show my customers the difference we're making?
How do I separate the materials and ship them to you?